Reference Line and Crosshair tools help to localize the images in intersecting planes.

NOTE! The localization tools are mainly used for CT, MR and PT studies, that contains several series taken in several planes.

Overlaying reference lines allow you to indicate the location of an image slice on another image of an intersecting plane:
Prepare Layout for image comparison. Move into viewports the images that you want to compare.
Activate viewport with the image you want to know the location of regarding other images.
Click the button Reference Line. The button highlights that indicates activation of reference line function in all the opened viewports.
Yellow lines, indicating the location of the active image, appear in the images that are in the planes intersecting with an active image plane: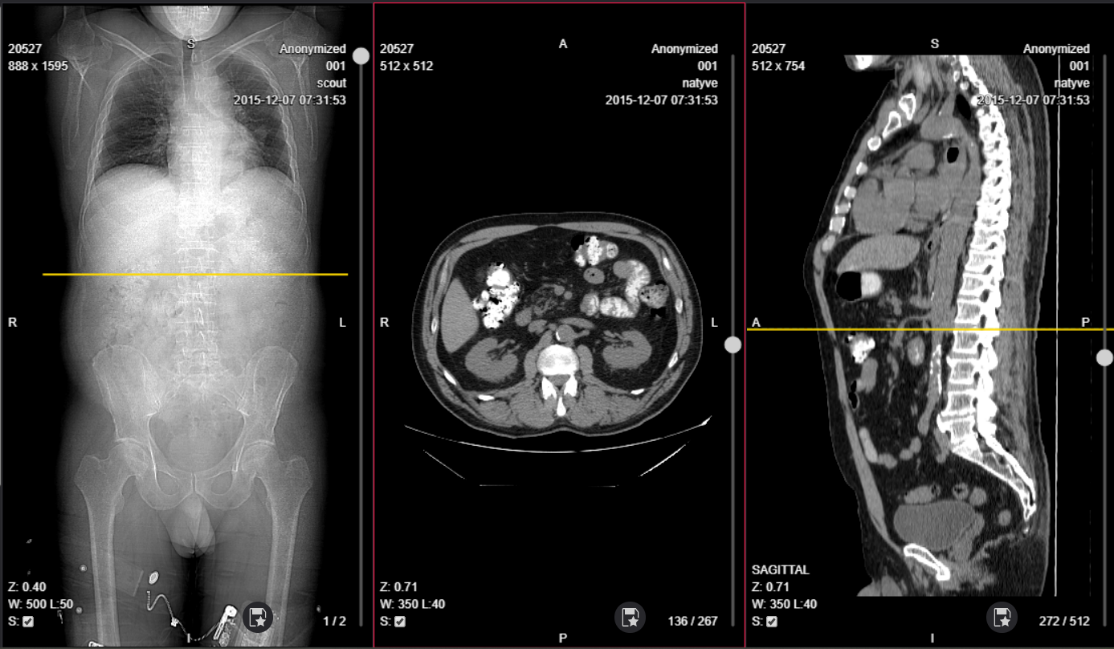 Figure 56. Image reference line in intersecting planes
Scroll the active image series to see the reference line moving in intersecting planes.

NOTE! Reference line function is automatically applied in all active viewports if Reference line tool is activated (tool icon is highlighted). If the function is not needed, click the highlighted Reference line button to deactivate the tool.
The dashed rectangle near the reference line indicates the slope of intersecting plane in case the image plane and intersecting plane are not orthogonal: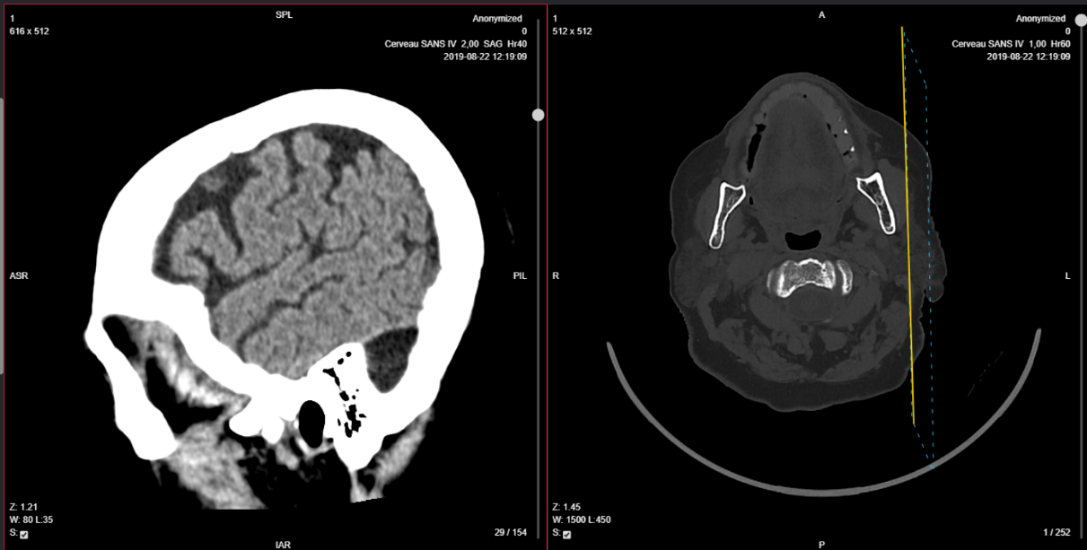 Figure 57. Not orthogonal intersecting plane view

Crosshair tools allow you to locate the images (slices) of the intersecting planes for the selected point on the active image:
Prepare Layout for image comparison. Select the images from series that you are interested in and move them into viewports. You can also use the MPR function to generate the wanted axial reconstruction from the series.
Activate the crosshair function by assigning the wanted mouse button . Hover over the point of interest for the image being analyzed and click the selected mouse button.
The system automatically displays the intersection lines and locates the corresponding images (slices) in the viewports displaying series from intersecting planes. The intersection plane and plane's intersection line are marked with the same color (red, green, or blue).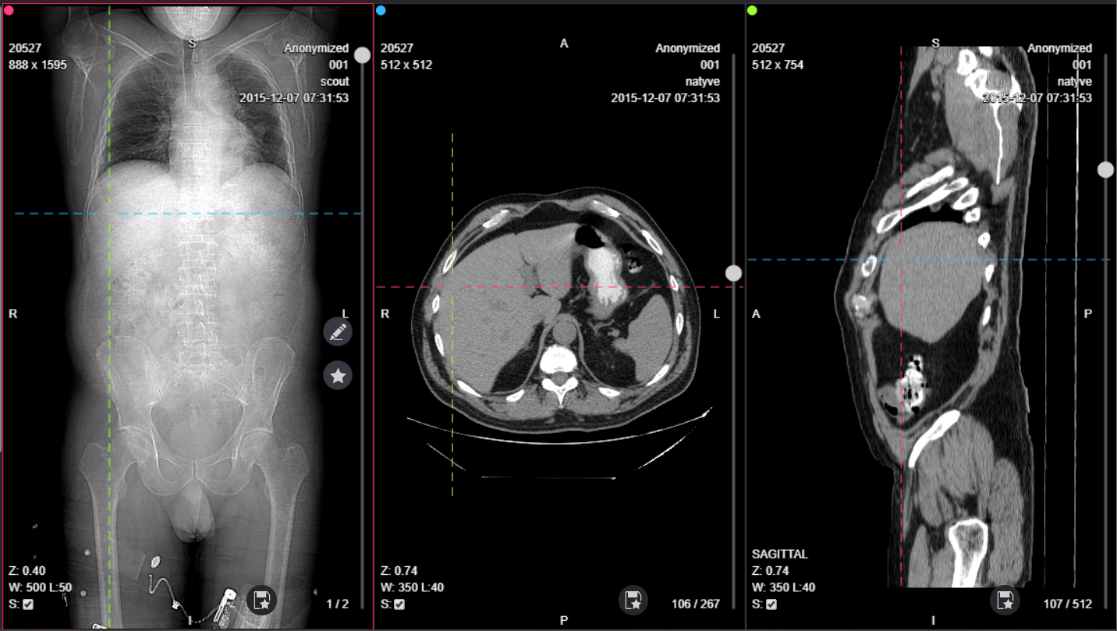 Figure 58. Crosshair tool
Press the mouse button and drag the crosshair through the image to see the slices changing in intersecting planes.

NOTE! In Oblique views, you can rotate the crosshair by holding the mouse button pressed and dragging one of the lines.