SR view enables to view of structured reports.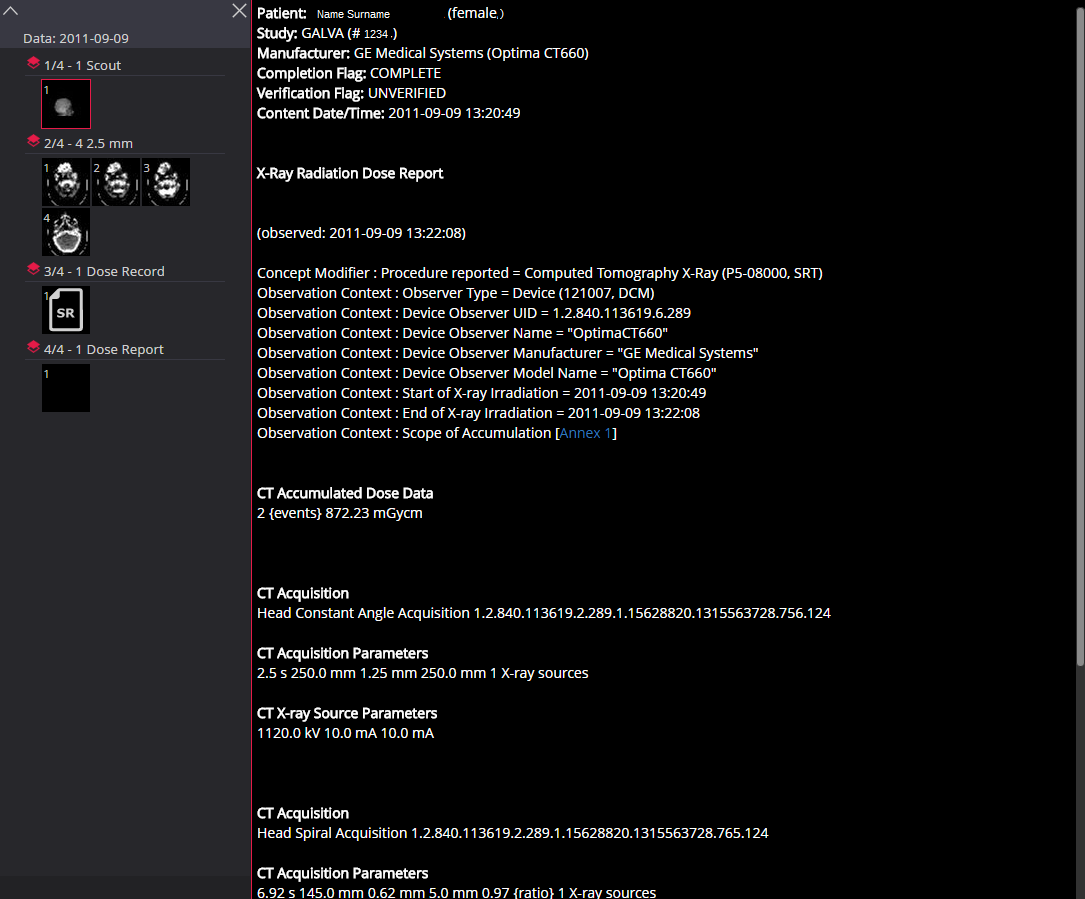 Figure 236. SR viewer window
The SR window displays standard DICOM Structured Reports.

NOTE! The SR viewport does not support the html formatting. Converting the HTML content to text may be configured in system properties.

NOTE! Contact your system administrator, if there are SR documents included in a series of other modalities, and you need these SR documents to be displayed in a separate series.