You can also view and manage physicians in your network by navigating to the "Referring Physicians" tab on the left and then clicking "Manage Physicians"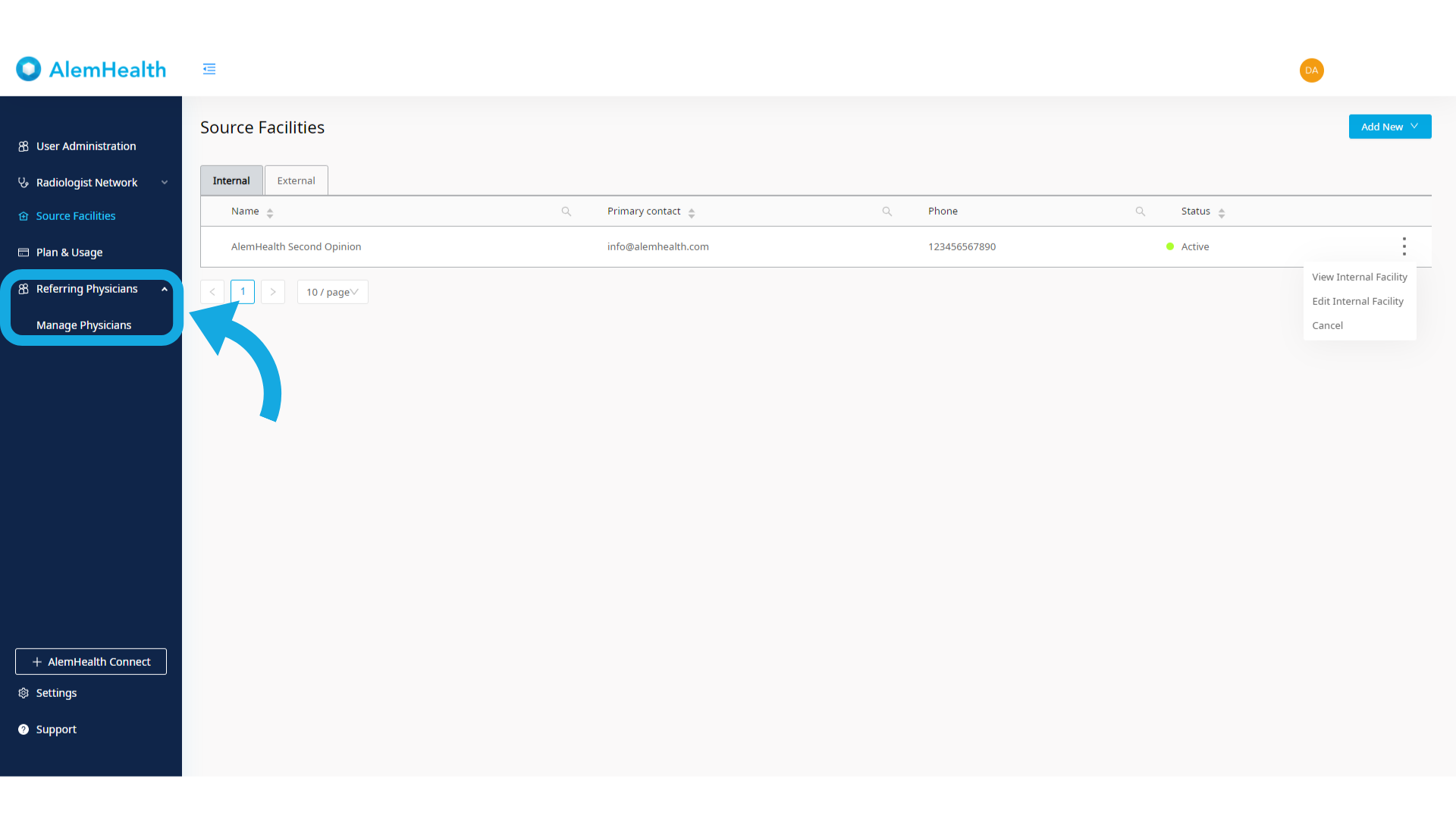 Select the physician on the list and click on "View". If you'd like to edit their details, click on "Edit", fill up the form, and then hit "save". You also have the option to remove the selected physician from your network by click "Remove" on the bottom left of the form.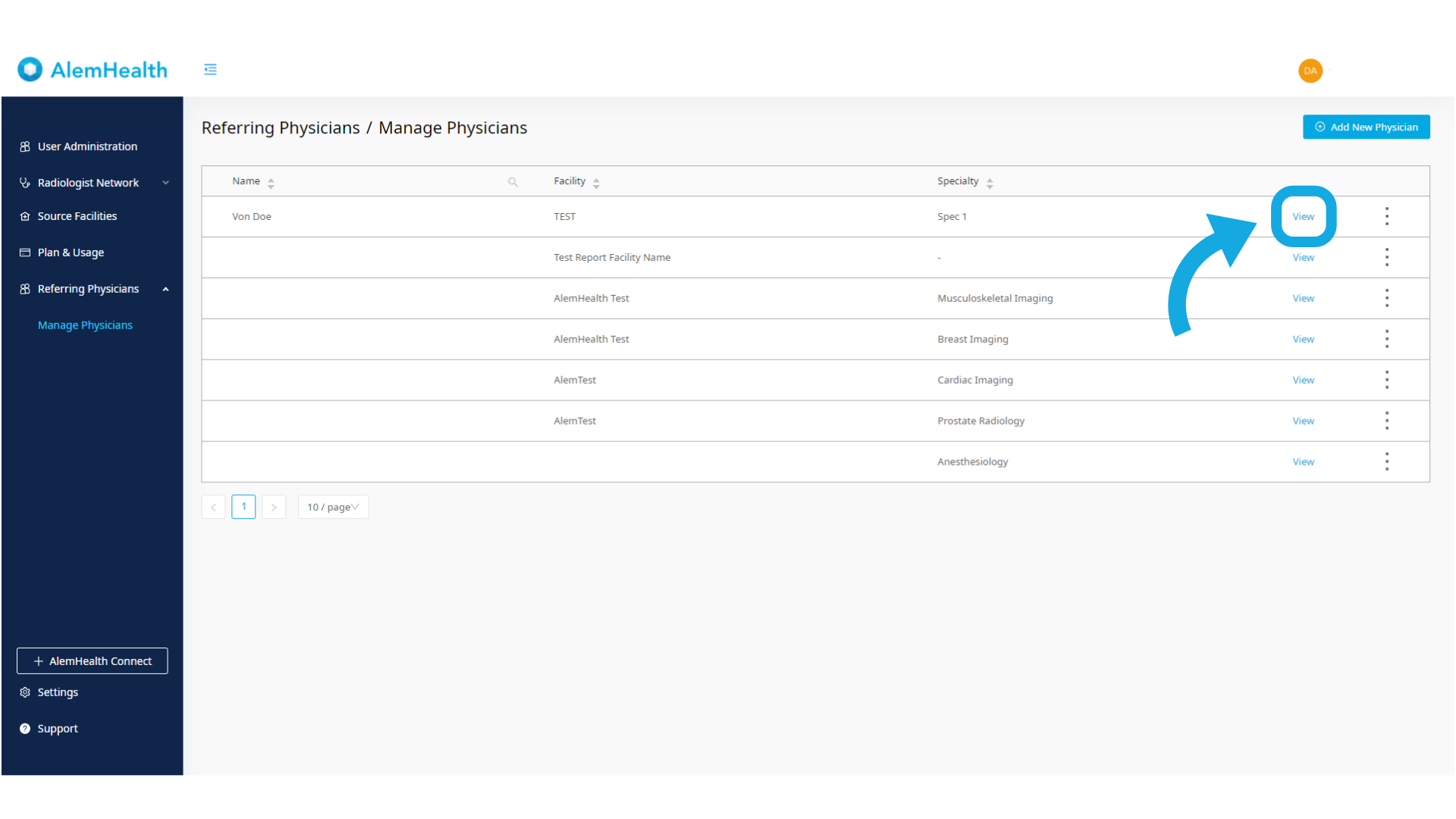 If you'd like to add a Physician to your network, navigate to the "Add New Physician" button on the Manage Physicians page, fill up the form and click "Add"